I provide advice and plans that will create outdoor areas that will fulfil your needs as well as being ecologically vibrant, cost-effective and beautiful.
I can help you with:
Native garden or lifestyle block designs
Garden consultations – a visit and advice to get you started
Functional plans (placement of outbuildings, pools, utilities, entertainment areas, etc.)
Native plants
Ecological assessments (soil, aspect, plants suited to the area)
Revegetation plans
Plant lists and planting plans
Weed management consultations and plans
Restoration plans
Service menu
Garden Consultation
A visit to measure, assess soil and aspect and discuss your requirements. This information is put into a report.
Ecological Assessment
We will visit and measure the area, assess soil and aspect and provide information on the ecology of your site. This information is put into a report.
Site Plan
A plan showing the area for development.
Concept Plan
A plan showing how the area will be developed, plant placement, functional areas and other design aspects. The concept plan delineates both hardscaping (placement of paving, terracing, steps, outbuildings, orchards, utility areas, etc) and softscaping (garden areas and plant heights) and reflects the personality and interests of the client and the site location.
Plant Lists
A list of plants for your section and numbers required
Cost
Cost is dependent on the size and complexity of the project. A detailed quote will be supplied to you once your requirements are understood.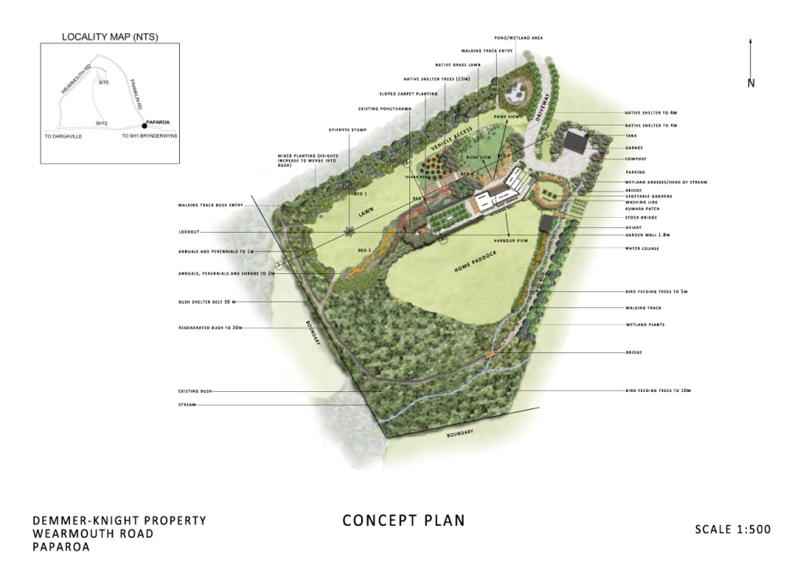 Landscaping concept plan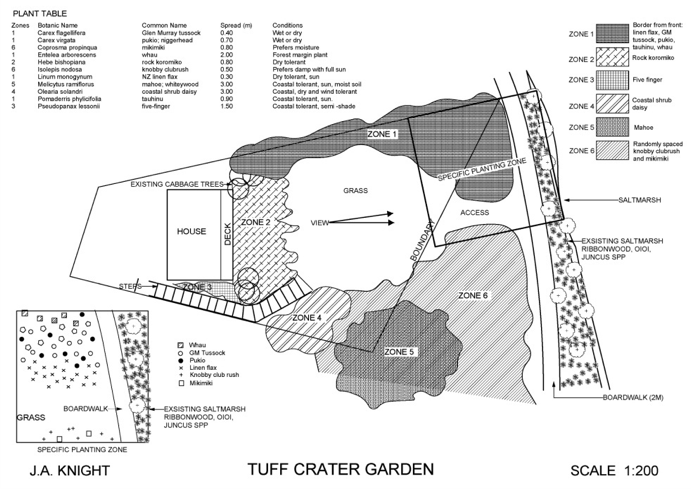 Example planting plan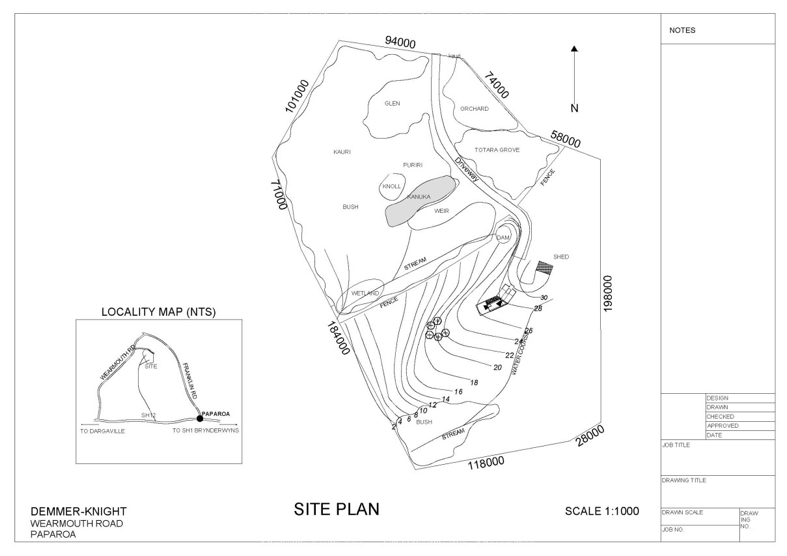 Landscaping site plan